THE SERVICES ROSA MAITEA
To offer you truly ethical and eco-responsible jewelry, Rosa Maïtea is committed to its services and offers to give your Rosa Maïtea jewelry maximum durability, to reinvent your old jewelry and to offer you creative solutions to upscale your diamonds. Discover all our services and solutions!
REDESIGN D'UN BIJOU ANCIEN
Whether it's a little old-fashioned, a little forgotten but dear to your heart, whether it's a memory, a gift from a loved one or simply a pretty thing asleep, Rosa Maïtea reinvents it beautifully, and gives it a new life, a new radiance.
Learn more
BOOK AN APPOINTMENT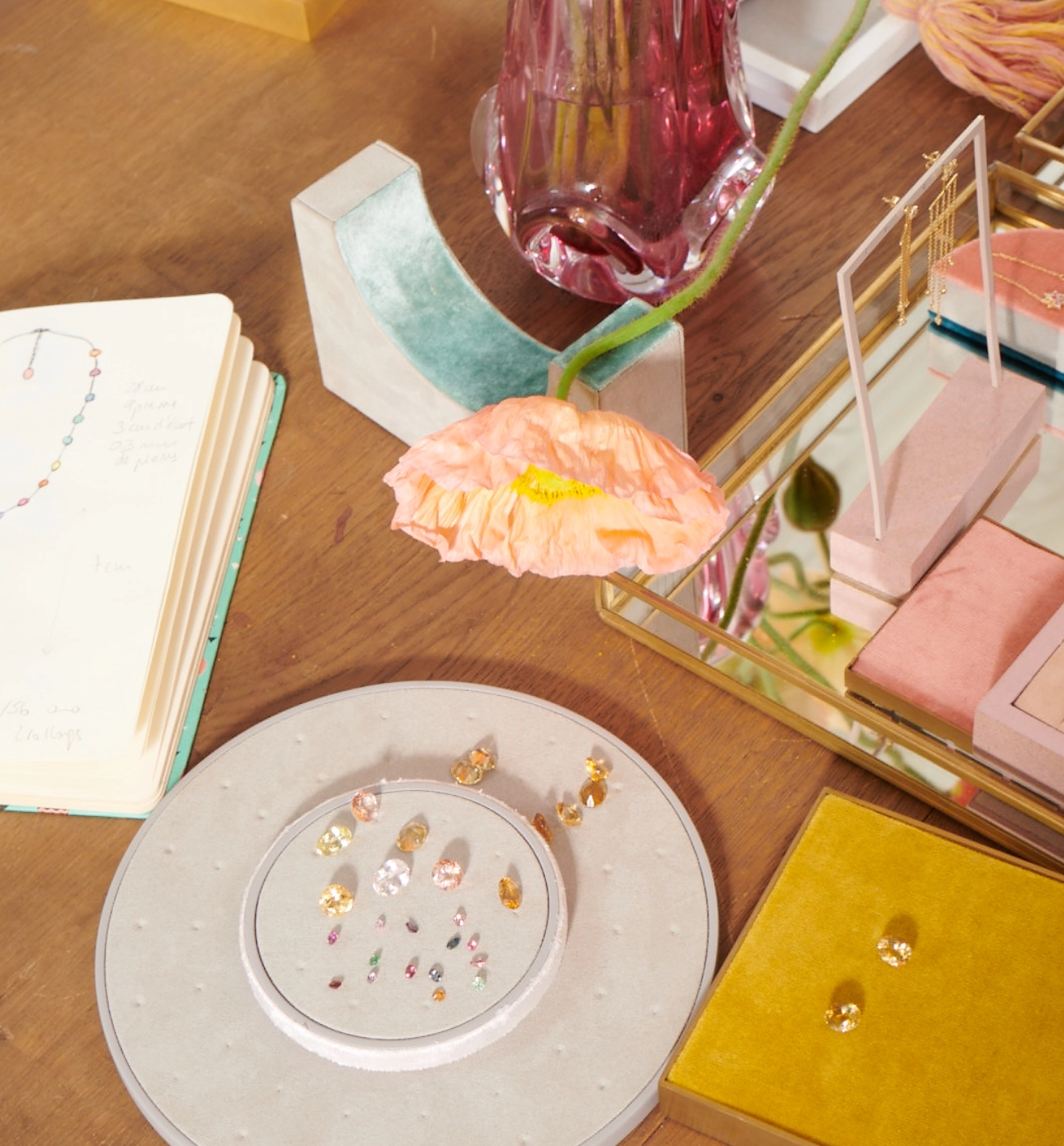 BESPOKEN CREATION
Our Tourbillon, Arcoiris and La Favorite collections are customizable and can be composed with the stone colours of your choice. All you have to do is make an appointment to come and choose the stones in the colors of your dreams.
BOOK AN APPOINTMENT
RESTYLING
Rosa Maïtea jewellery comes with a two-year warranty after purchase. We offer to repair them if they break or if they lose a stone within the limits of this warranty.
These services are only accessible by appointment and the delivery of the parts to be repaired is done by hand in Paris or by colissimo outside Paris.
CONTACT US
If you bought a ring on our website and got the wrong size? Above all, don't worry because we will find a solution for you.
Nous vous enverrons une etiquette colissimo pour le retour de la bague, nous allons la mettre a la taille et vous la renvoie dans un délais de maximum 15 jours.
VIDEO ON MEASURING RING SIZE

FREE SHIPPING
Partout en France et dans toute l'Union européenne

BANKING SECURITY
Thanks to our partners STRIPE and PayPal
RETOUR GRATUITS
Dans un délai de 14 jours après réception du bijou
2 ANS DE GARANTIE
For Manufacturing Sights