For Rosa Maitea, love is the epitome of gratitude. Our creations are like "little love bombs", celebrating the artisans who shape them, those who choose them out of self-love, and those who offer them to their loved ones.
Each piece of eco-responsible jewellery from Rosa Maïtea is an invitation to share the most precious of emotions. Our vocation is to spread this love throughout the world because it has the magical power to make our world better and our nature more beautiful.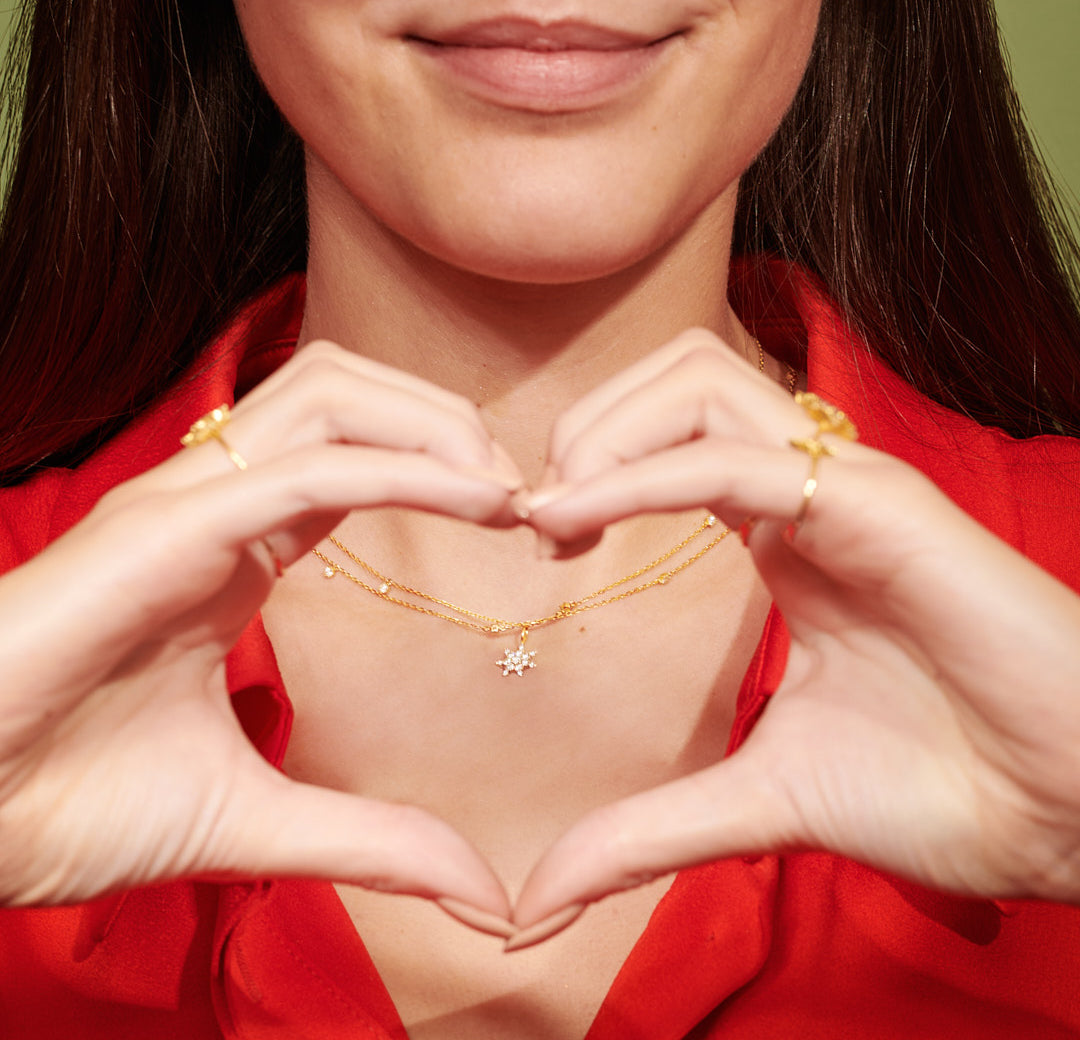 Joy illuminates our perception of the world, embellishes it with a thousand colors, and instills in us the energy to move forward with a smile on our faces. A born optimist, Rosa Maïtea is passionately committed to responsible jewellery. If our good mood is contagious, it is because we make joy our compass, guiding each of our steps towards a better future.
Both a fundamental component of our DNA and the primary axis of our development, ethical commitment is the star that guides Rosa Maïtea in all her decisions. We are committed to designing, producing and marketing jewellery using recycled materials or sustainable practices.
We communicate transparently and honestly about the processes used and we are at every stage of the manufacturing process alongside the artisans who create our jewelry. Step by step, ethical commitment becomes know-how and renews the art of jewelry.
Creativity comes when intelligence is having fun. Inspired by the values of joy and love, the creator of Rosa Maïtea plays with all the possibilities offered by the gems at her disposal, sublimates their shapes, harmonizes their colors, and offers us, through the grace of her imagination, these admirable sets with evocative names: tourbillon, margarita, cosmic garden.... For us, creativity is the perfect way to bring the new to life. What could be more exhilarating than creating a universe full of splendour and emotion?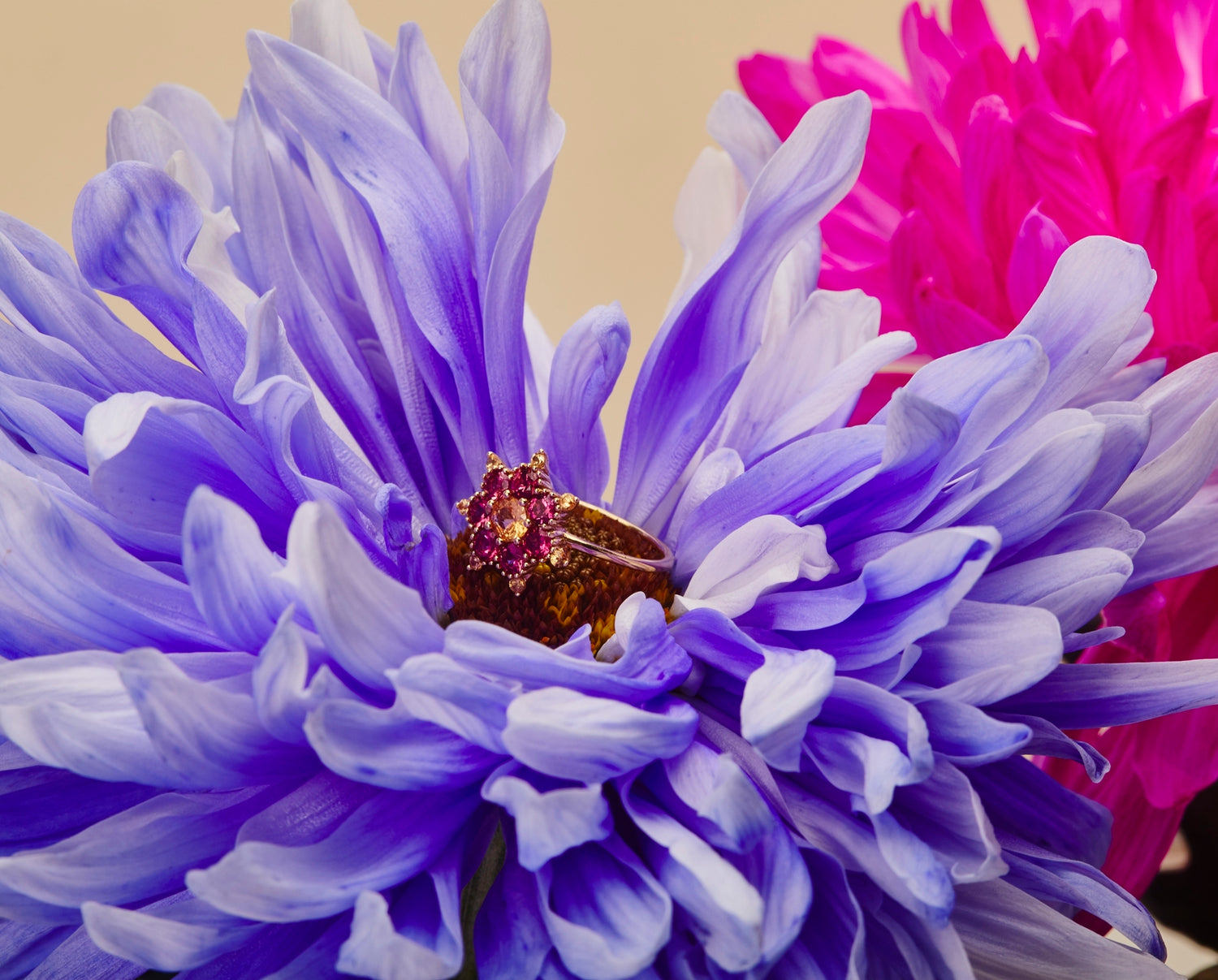 Beauty is in the eye of the person looking at it. As an astute observer, always eager for new knowledge, Rosa Maïtea is ingenuously interested in everything around her, because in our minds everything is interesting! This fortunate disposition allows us to constantly innovate and makes us brilliant nonconformists.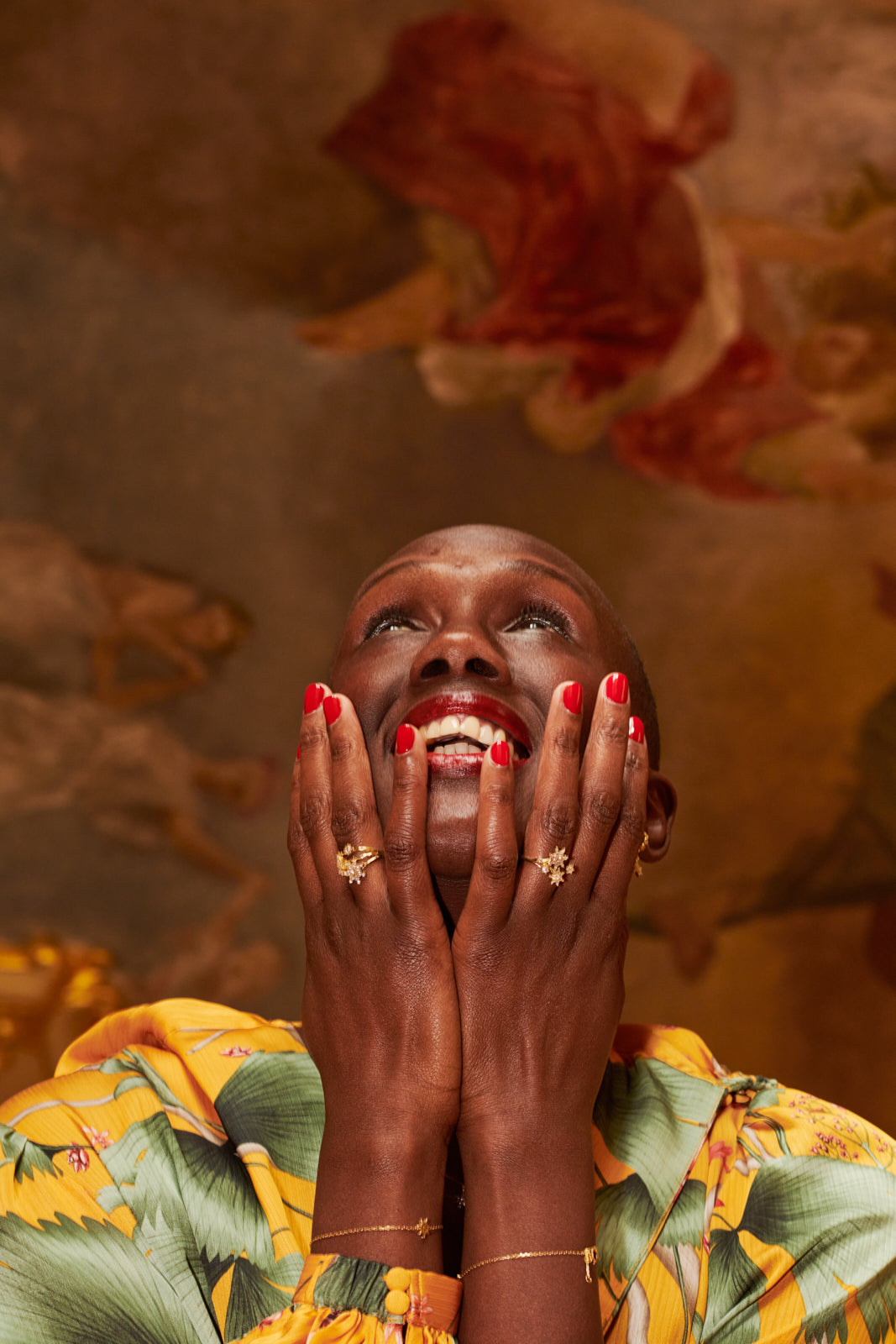 A free and radiant soul, Rosa Maïtea was born cultivating her own independence. Independence is an indispensable guarantee of our freedom and frees us from all diktats. Our quest for fairer alternatives stems from our dissatisfaction with existing practices.