TIPS TO PROTECT YOUR JEWELRY
Beyond the small scratches of everyday life that bring life to your jewelry,
the more you maintain it, the better it will age. Here are our tips:
* Avoid wearing your jewelry while playing sports.
* Take off your jewelry to sleep. You'll feel lighter, and your jewelry will
stay safe from possible blows while sleeping.
* Remove your rings when washing your hands, washing dishes, using cleaning
chemicals, or gardening.
* When you go to the pool or the sea, remember to take off your rings,
necklaces, bracelets and earrings. Your precious jewellery remains fragile and
these activities can only damage them.
* When you are not wearing your jewelry, store it in individual cases or
small bags. If you are travelling, also be careful not to put your jewellery in
a single bag or box, as they can be damaged and scratched with each other.
On a daily basis, dust and small dirt accumulate on the back of a stone and prevent light from passing through. This makes your jewelry look duller and less shiny. Luckily, you only need to clean your stones every 3 months or so to restore them to their full glory.
TIPS FOR CLEANING YOUR STONES
*Let the jewelry soak in warm water with a little dish soap for a while.
*Then scrub it with a very soft toothbrush. You will be able to reach every nook and cranny of your jewel with delicacy and remove all traces of dust, to restore your stones to their natural shine.
*And if you want to restore your jewel to its original shine, you can, from time to time, have it repolished and re-rhodium-plated.
Contact us and we will give you good addresses to do so.
Contact us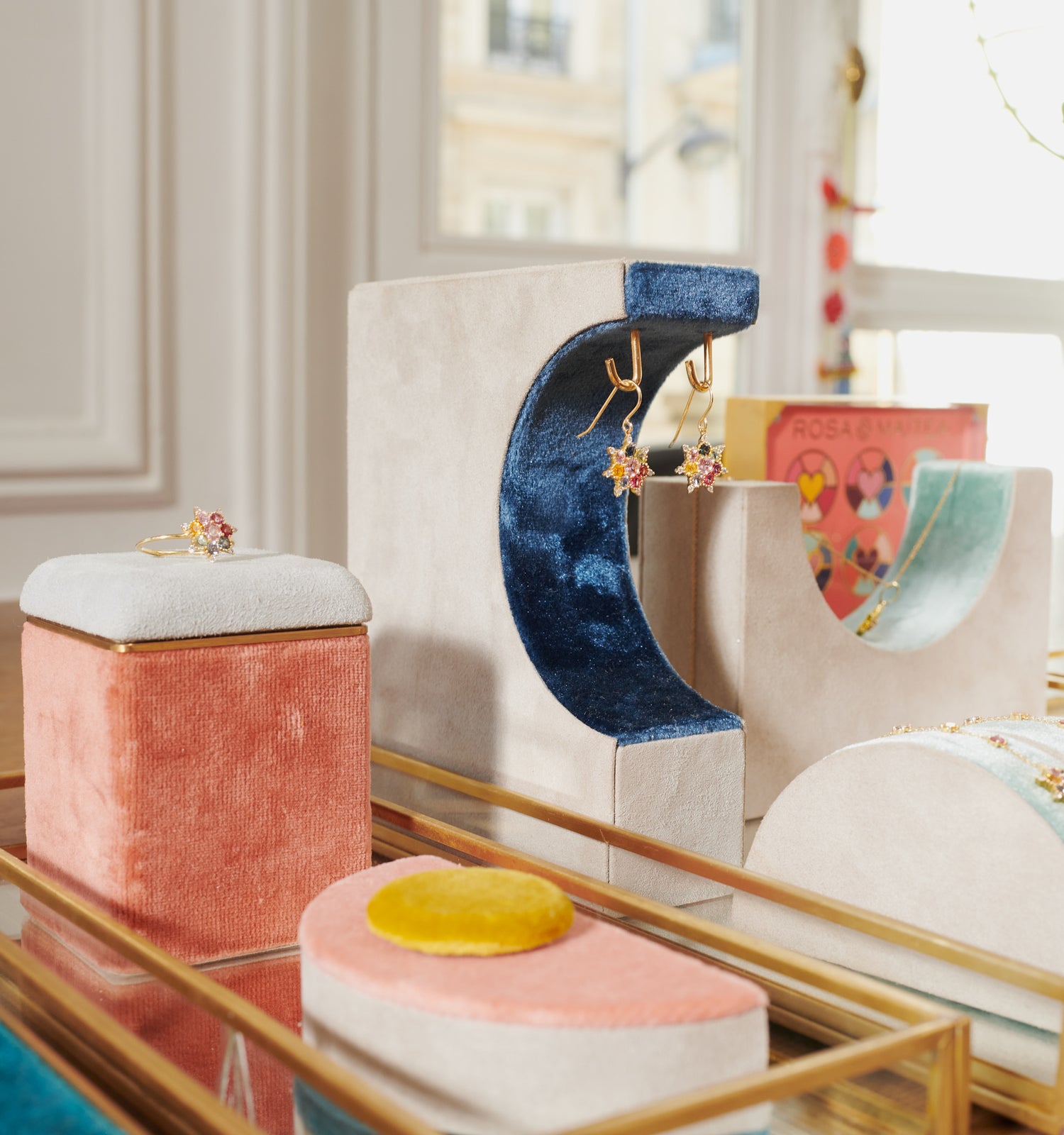 Care instructions
OUR MAINTENANCE TIPS IN VIDEO