At the origin of our approach, we initiated a partnership with our manufacturer workshop to create a real upcycling sector.  The diamonds from unsold or broken jewels returned to the workshop are upcycled in order to give these gems that have lost none of their beauty a new life!
"Crimping": a gesture of precision
When these jewels reach us, we carefully preserve their gold and diamonds. We carefully recover the diamonds by carefully setting them.  The brilliance and purity of diamonds remain unaltered, as they are made of carbon, the strongest natural material in the world.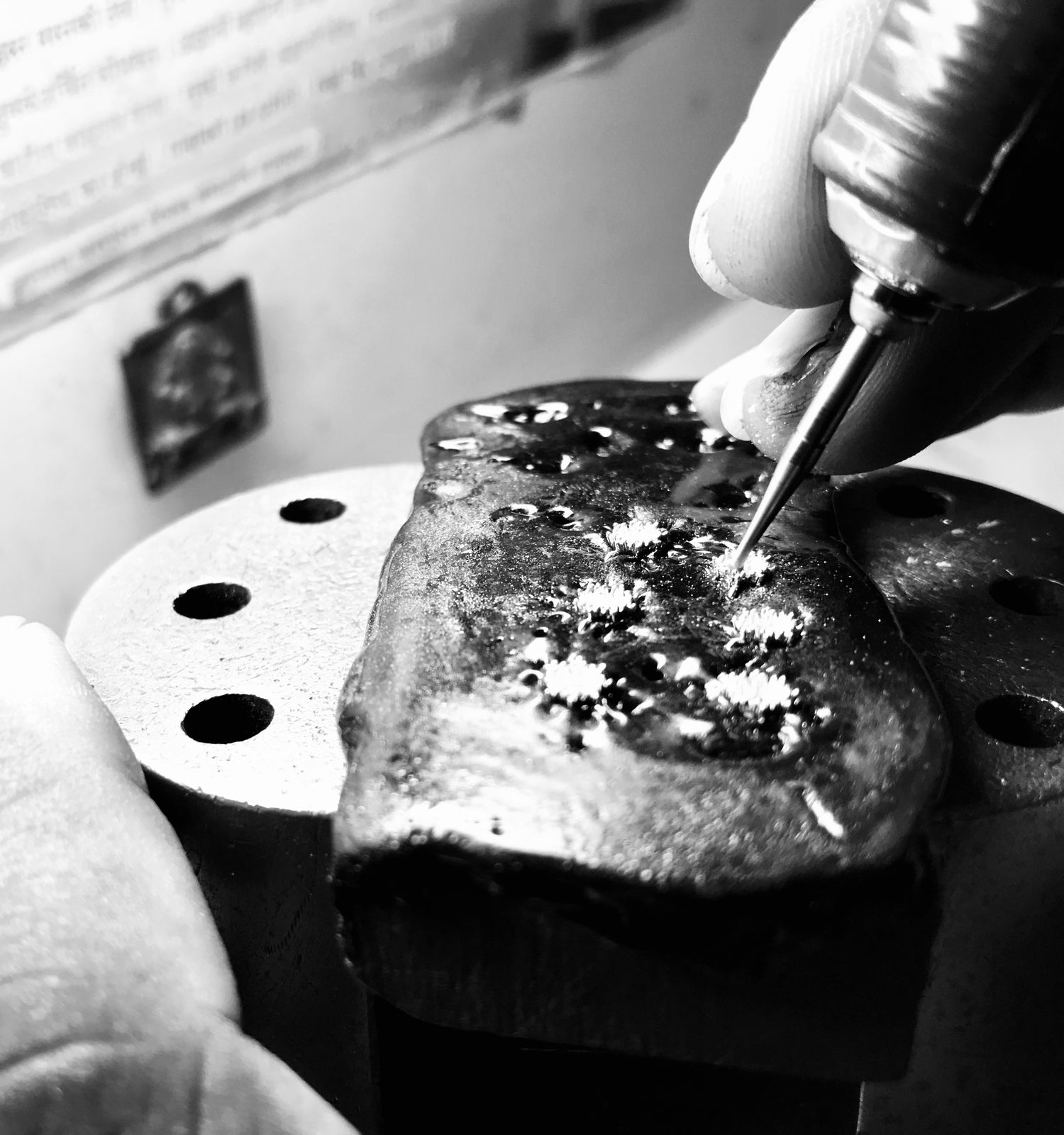 The advent of a new know-how
The establishment of an innovative sector dedicated to the recovery of diamonds makes it possible to distinguish recycled gems from those extracted from mines. Naturally, our reserves of recycled diamonds are not infinite, which gives our jewelry its rarity and uniqueness.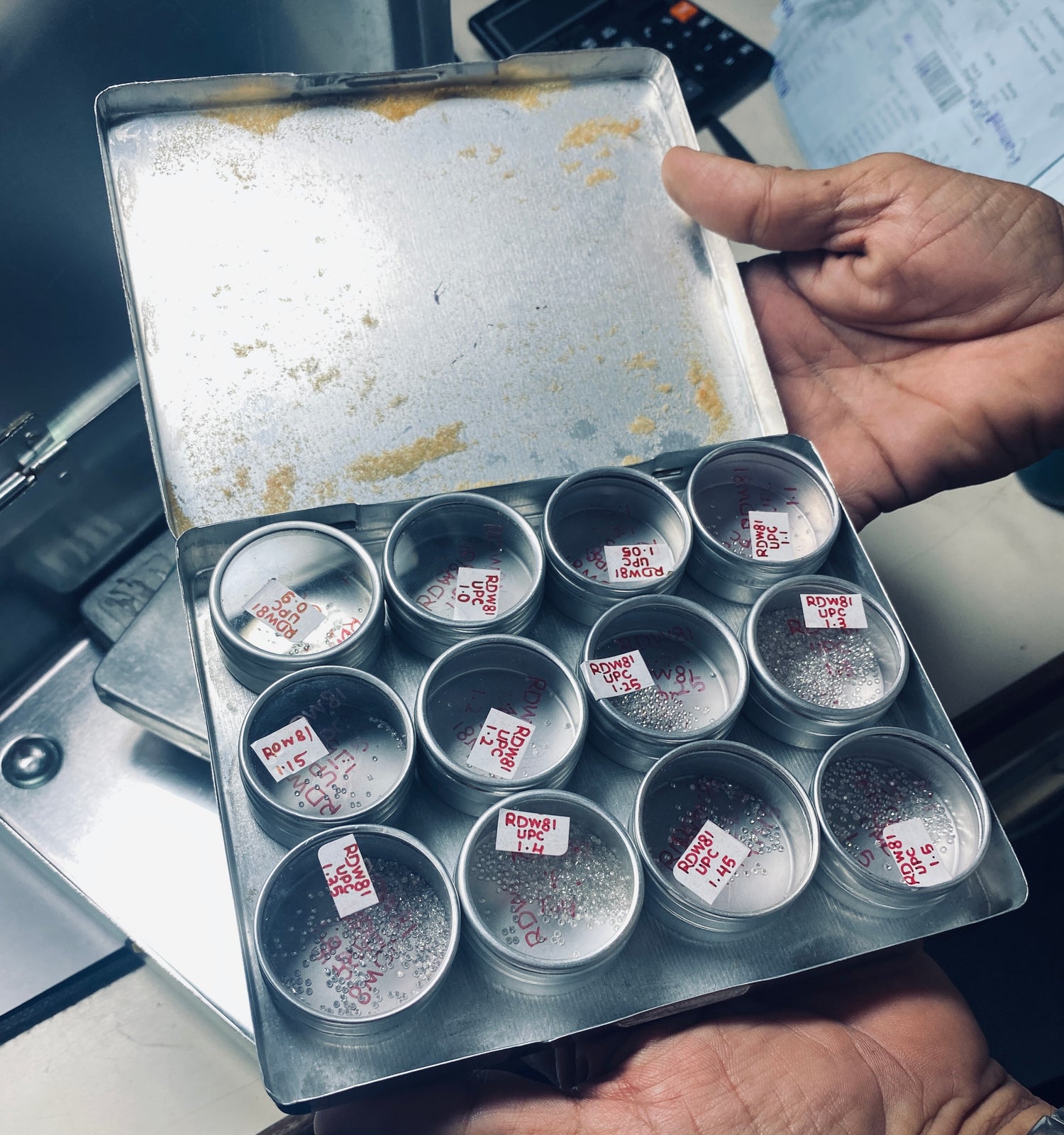 Upcycling Diamonds: A Sparkling Renaissance, Ethical Luxury
Rosa Maïtea's creations come to life by ingeniously selecting the most inspiring diamond cuts and shapes. Each of these gems is carefully set again, giving these diamonds a second chance to shine and warm hearts.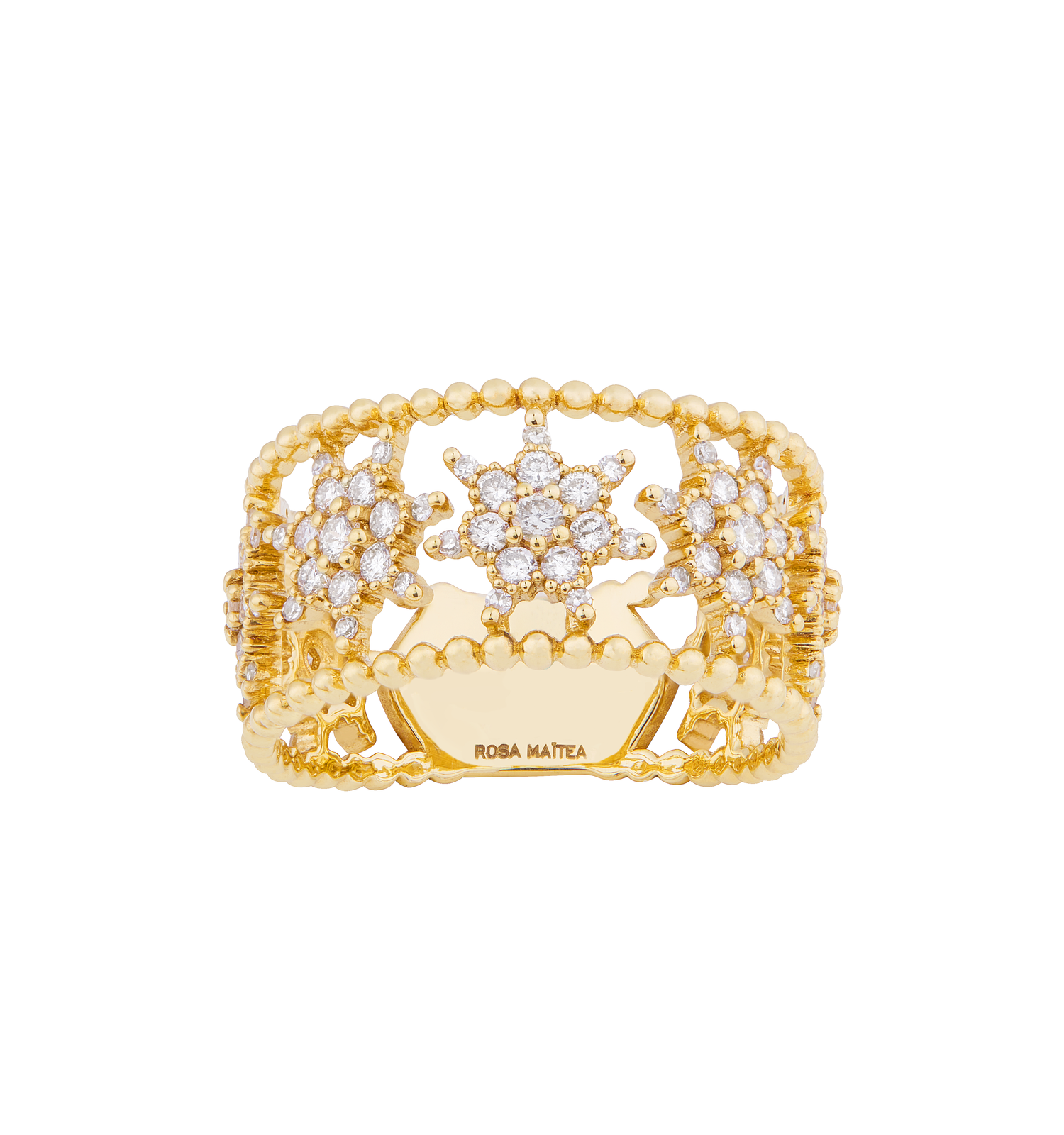 The (terrible) diamond mines
Diamond mining has a heavy environmental impact, marked by high carbon emissions, high water and energy consumption, waste generation, deforestation, and the creation of the largest craters on Earth. In addition, frequent accidents occur in these mines.
Despite the efforts of the diamond industry, the "blood diamonds" that finance armed conflicts persist and fuel underground economies. Rosa Maïtea rejects any involvement in the perpetuation of these conflicts and in the deterioration of the environment
"Rosa Maïtea recycled diamonds respect nature and humanity"